New 2nd Generation Electronic Rust Protection
Presenting Pro-Tech Seal's 2nd Generation Electronic Rust Protection System

Pro-Tech Seal has developed the newest in electronic rust protection systems that:

-Extends the life of your vehicle
-Prevents vehicle rust by replacing traditional chemical protection methods
-100% safe to the user and to the environment!


Quality features, backed by extensive research and design:

-FCC, CE, ISO9001 and TS-16949 Approved
-Provides Protection to areas where chemical sprays cannot reach
-Optimum combination of voltage and frequency to provide maximum protection
-Automatically adjusts according to the size of your vehicle
-Will not interfere with existing vehicle electronics
-Acts as a low battery indicator
Easily Installed
The unit installs easily with just 2 wires and a coupler pad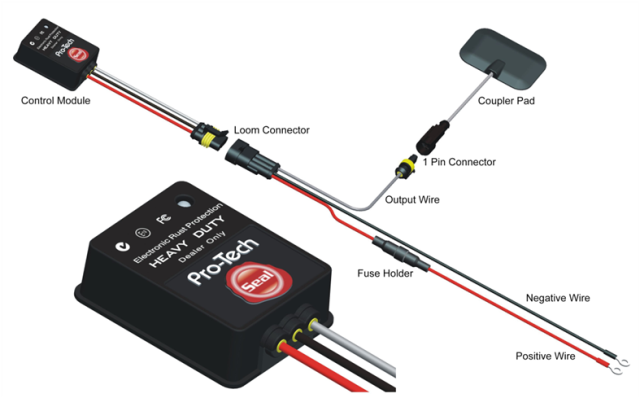 Our Electronic Rust Protection Systems have always been designed with Aluminum in mind!
Ask your Dealer for further details!